Englishwithholly and English LIVE! are in the media

Holly King-Mand, English with Holly, and English LIVE! have appeared in news articles, news programmes, radio shows, TV shows and podcasts. You can find links to some of these below.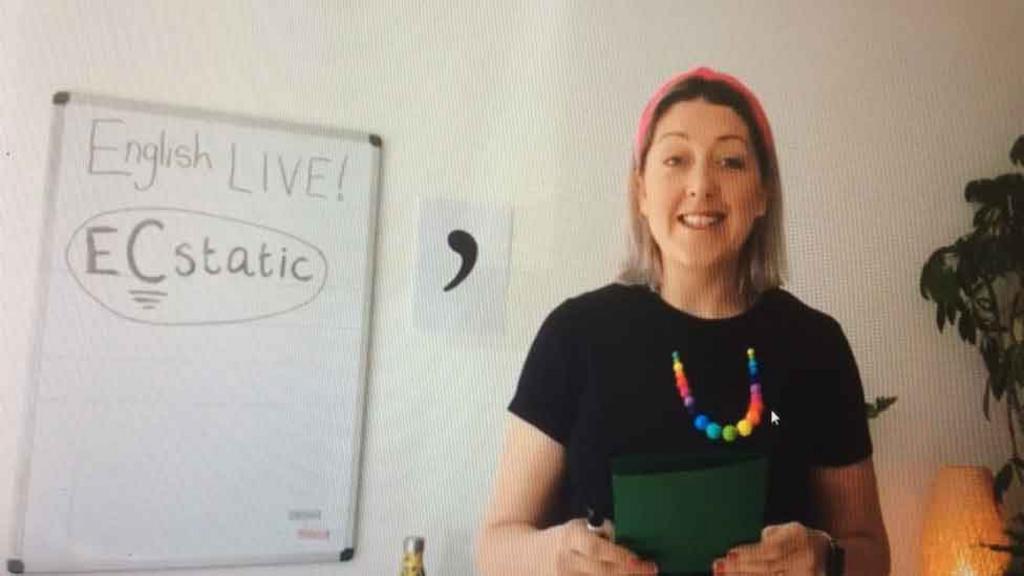 Holly King-Mand has gathered thousands of followers after starting her Facebook lessons on Monday.
Disclaimer: The BBC is not responsible for the content of this email, and anything written in this email does not necessarily reflect the BBC's views or opinions.
English with Holly is in the News
Hi, I'm Holly (Mrs King-Mand), an English teacher who has taken to the web and Facebook to provide online lessons during the coronavirus pandemic. Children from all over the world have come online to join my 30 min classes. The classes have become a surprise hit! The lessons are currently every weekday with lessons posted on FacebookTM as live videos. I have been overwhelmed by the response and have attracted over 30,000 fans since I started them at the begining of childen schooling from home due to the COVID-19 virus.The classes have attracted 10's of thousands of followers and the numbers grow daily. And it's not surprising that it has attacted the attention of businesses and media companies.
Below is a list of recent interviews, I hope you find them of interst.
Coming soon
NEU Teach Magazine Interview (Interview done, publication next month)
Leighton Buzzard Observer Interview (Scheduled for Monday)
Holly, pictured during one of her 30 min classes English LIVE! sessions on FaceBookTM
Holly King-Mand